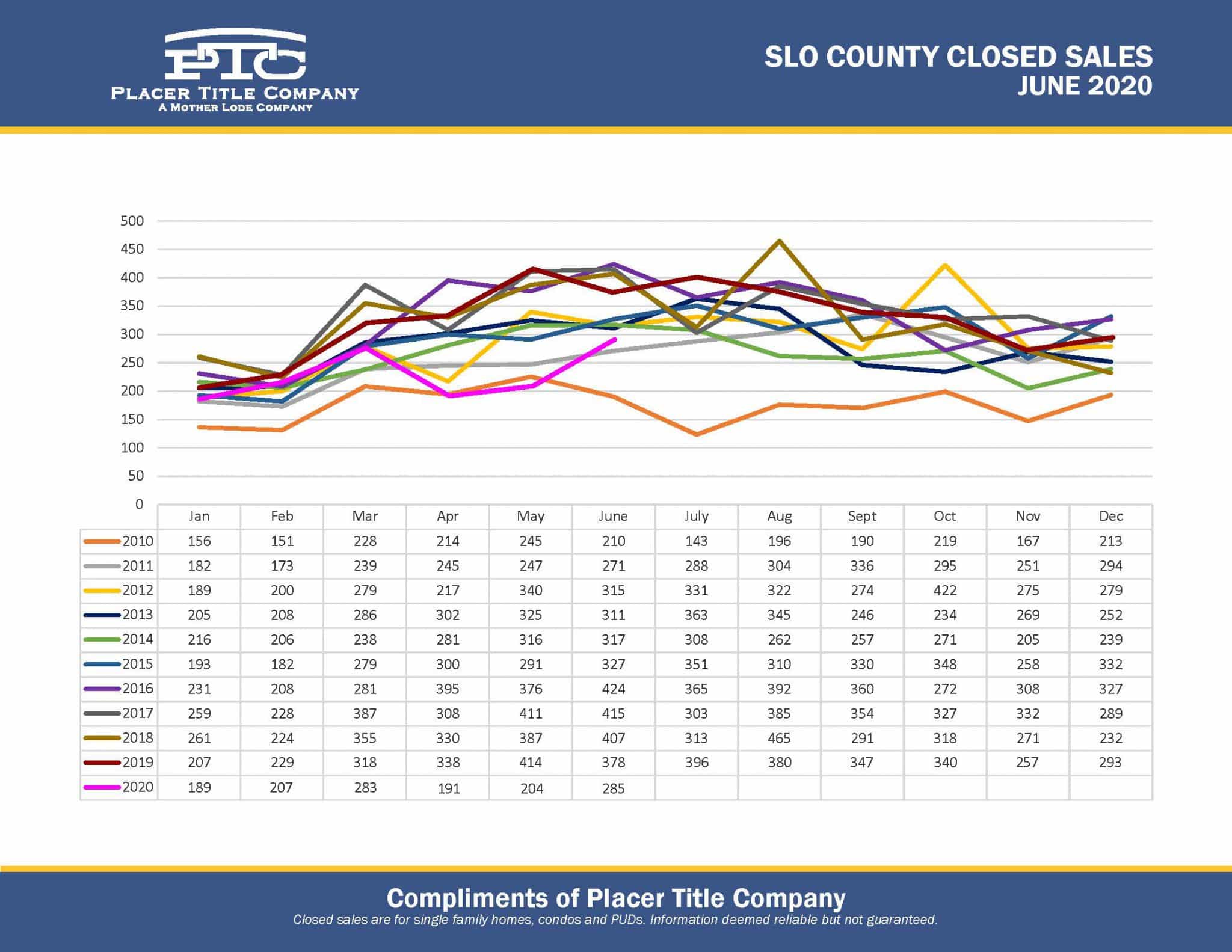 July 21St, 2020
2020 has been a stronger year over the slowest year over the past decade so far. We are looking at a substantial drop in sales for the first six months compared to the historical highs of many previous years. My point is that the number of those working in the real estate industries are surlily impacted. If you have fewer home sales, we have fewer home inspections, reports ordered, termite work being complete. I will omit fewer mortgages as we are experiencing a refinance boom with historically low rates. What I find hard to show you in these numbers is the rural homes are getting more interest. Figures show relocating out of "issue locations" for sales and rents.
The migration out of highly populated locations and higher price locations has started, how long will that trend continue? I don't know. We have seen land that has been for sale for years go pending as people are looking for options. How we got here is a question that needs to be looked at. With that, we could see more buyers relocating to the Central Coast trying to get similar weather but come to a more affordable location and less traffic than what others had become accustomed to. That looks good for us; however, the question is, how long does this market have legs? Today my concern is for those who support households hit directly with the government shut down; we need to stay open and take the best precautions. Why? With PPE about ready to run out, and historically high unemployment, no economy can last off government assistance; history has proven that. My fear is directly related to owners of SFR homes, mostly moms, and pops who make up most of them. Many single-family rental investors wanted homes as a retirement plan; however, how many are going to fall into the over-leveraged and need those payments to support the lifestyle they have. I would say more than people realize. The volume and velocity of money slowing it will spider into every segment, government taxes, to personal income. The answer has long been to well we can pay it back with taxes. We have seen a migration from cities to rural. We can fully expect to see people looking for options for a lower tax base. Just as we can see people flowing in, I think we can see people spilling out of the Central Coast and California. My experience of lessons of yesteryear, I believe this is what we will see. If you are in a spot that you are looking to relocate out of the state, I do have connections Nationwide covering most of the country. If you need a real estate reference call me 805-748-2262 or send me an email at James@Outlandinc.com, I also wanted to say thank you to Placer Title Company for sending me this information to share with all of you!
July 22nd, 2020
I know this is not my blog page, but I wanted to get out on my mind. Thinking about the past and what we see today. I just started seeing lenders again forced to repurchase loans that were sold. Flipping back to the past, this caused closures of lenders and office. Recently Ginnie Mae reported a sale, back to Wells Fargo and others. Ginnie had a very well-published number of loans to enter forbearance. I recently read a post that stated those numbers have gone down, but not for a better economy but two reasons. Those two reasons include the repurchase of loans, moved from point A to B. Plus, the number of consumers who took forbearance are now better educated. Those that could get off what appeared to be a free ride provided by the CARES Act. The simple truth is that some take "Advantage," which could have caused an issue if they wanted to refinance later. Lenders I have talked with said it could trigger 12 months of current payments before they qualify and take advantage of some of the lowest rates. What I find is the kicker and exciting is things are inverted in my mind. When turmoil kicks in, you see prices historically respond by going up, with risk. Today we see rates lower as the Feds are creating liquidity. My question is, how long of wheels do we have on that? I don't know, but I agree with others that I think rates will stay low into the first few months of next year—going on nothing more than a hunch. We will have a new presidential term, and no matter where you fall, I don't see anyone wanting to start a new term in turmoil. I expect forbearance will be extended at least six more months, giving homeowners a total of 18 months for GSE loans. Let's say the private loans don't offer that. That could clear a pathway for them to sell the loans best off as non-performing loans and let multiple smaller investors take those on. The question is, what will the market look like when the GSE start to use the tools to the right the ship. Okay, one more thing! Housing didn't cause this turn, but we as an industry are going to get pulled in. I don't see how we can avoid a turn now with multiple estimates saying evictions on rentals could be around 20%, plus with many states trying to delay the process from being started. With the low level of current inventory for those looking to sell, now could be a great time with buyers squished into a shorter window to buy as they were held back and with some excellent rates.
If you read my page please let me know what you think!
Cheers,
James Outland
DRE#01314390
805-748-2262
James@Outlandinc.com
Outland and Associates Real Estate
Modern Broker