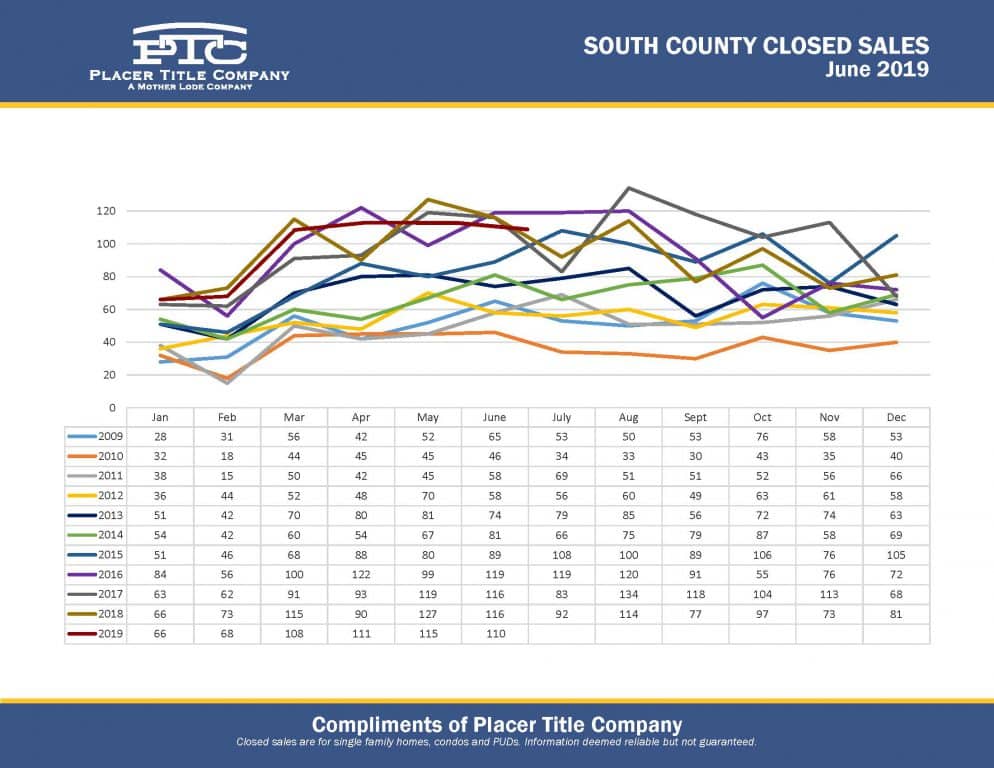 2019 from a Sold home perspective have been excellent historically speaking. In the chart, you can see we had four consecutive months over 100 homes have closed escrow from March to June. The only time we got close to that was 2016 where we fell one short, however, 2016 did have higher peaks ask you can see in the purple. Where does the Real Estate Market go for here? If history is any indication we could see a slight dip in July, and a gradual slow down as the end the year progresses. I have seen over the years that happens more often than not, but I closed 5 homes in December of last year. Homebuyers have wonderful rates and loan options to pick from. Jobless claims are near historic lows as well with a wonderful stock market will help consumer confidence.

I hope you find this information helpful. Looking for North County or Scenic Coast numbers, Please let me know at James@Outlandinc.com.
I look forward to helping you with your real estate questions, 805-748-2262.
#SouthCounty #ClosedSales #ClosedOfEscrow #Historicaly #Sold #Homes