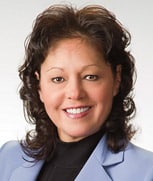 Bonnie Mogan at Wells Fargo Home Mortgage
Phone: 805-781-3076
Cell: 805-234-6561
Bonnie@WellsFargo.com
NMLSR ID 633247
Local Market Knowledge. Benefits of a nationwide lender

About: Over 30 Years of Experience in the mortgage/ real estate/customer service industry
Active Member of Pismo Beach Chamber of Commerce
Involved In local Community and volunteer whenever I can ( She Visited me and a family member in the hospital this year, very unexpected. Thank you)
100% Customer Satisfaction

Equal Housing Lender
Wells Fargo Bank, NA NMLSR ID 399801
April 17th, 2020 Update
Current Mortgage Rates for SAN LUIS OBISPO COUNTY, CACheck out our rates. I've included below a selection of current rates for a few of our many products. I'd be happy to discuss options with you and your clients based on their particular needs.

conforming loan TypeMI TypeInterest RateAPR5/1 ARM Conforming3.375%3.417%30-yr fixed Conforming3.500%3.532%20-yr fixed Conforming3.250%3.295%15-yr fixed Conforming2.625%2.682%
JumboLoan TypeMI TypeInterest RateAPR5/1 ARM Jumbo2.625%3.076%30-yr fixed Jumbo3.375%3.408%15-yr fixed Jumbo3.125%3.167%Information displayed is accurate as of 4/17/2020 12:06:08 PM (CT) and is subject to change without notice. For information on the many other loan options we have available, please contact me. I look forward to hearing from you.


Bonnie Mogan
Home Mortgage Consultant
NMLSR ID 633247
Wells Fargo Home Mortgage | 665 Marsh St, 2nd Floor | San Luis Obispo, CA 93401
MAC E2396-011
Tel 805-781-3076 | Cell 805-234-6561 | Fax 866-608-4410

Bonnie@WellsFargo.com | www.wfhm.com/bonnie-moganThis information is for real estate professionals only and not intended for distribution to consumers or other third parties. These mortgage interest rates are based upon a variety of assumptions and conditions. Mortgage interest rates displayed are for a single-family, primary residence and are based on a rate lock period of 60 days (90 days for non-conforming). Under certain circumstances, a 60-day (90 days for non-conforming) rate lock may not be available. Loan pricing can only be locked through a home mortgage consultant. Other restrictions may apply.If this email was sent to you as an unsecured message, it is not intended for confidential or sensitive information. If you cannot respond to this e-mail securely, please do not include your social security number, account number, or any other personal or financial information in the content of the email. This may be a promotional email. To discontinue receiving promotional emails from Wells Fargo Bank N.A., including Wells Fargo Home Mortgage, click here NoEmailRequest@wellsfargo.com.Wells Fargo Home Mortgage is a division of Wells Fargo Bank, N.A. NMLSR ID 399801. Wells Fargo Home Mortgage-2701 Wells Fargo Way-Minneapolis, MN 55467-8000
Equal Housing Lender
April 2020Keeping Current
Historical mortgage rates since 1972
I thought you would be interested in seeing recent mortgage rates in this historical perspective.


Source: Freddie Mac's Primary Mortgage Market Survey®. Rate shown is the rate on a 30-year fixed-rate mortgage on a prime conventional, conforming loan with an LTV of no more than 80%. Fees and points associated with these rates are not shown. The average fees and points charged with these rates from 2009 forward has been 0.62 points. One point represents one percent of the loan amount. These are historical industry figures and don't necessarily reflect rates offered by WFHM. PMMS data is provided "as is," with no warranties of any kind, express or implied, including, but not limited to, warranties of accuracy or implied warranties of merchantability or fitness for a particular purpose. Use of the data is at the user's sole risk.
Bonnie Mogan
Home Mortgage Consultant
NMLSR ID 633247
Wells Fargo Home Mortgage | 665 Marsh St, 2nd Floor | San Luis Obispo, CA 93401
MAC E2396-011
Tel 805-781-3076 | Cell 805-234-6561 | Fax 866-608-4410
Bonnie@WellsFargo.com | www.wfhm.com/bonnie-mogan
Keeping Current is produced by the Sales & Service Systems Office of Wells Fargo Home Mortgage.

This information is for real estate and builder professionals only and is not intended for distribution to consumers or other third parties

This is an unsecured email service which is not intended for sending confidential or sensitive information. This is a promotional email. To discontinue receiving promotional emails from Wells Fargo Bank N.A., including Wells Fargo Home Mortgage, please email NoEmailRequest@wellsfargo.com.

Information is accurate as of date of printing and is subject to change without notice.
Wells Fargo & Company Headquarters: 420 Montgomery St. San Francisco, CA 94104Wells Fargo Home Mortgage is a division of Wells Fargo Bank, N.A.
© 2020 Wells Fargo Bank, N.A. All rights reserved. NMLSR ID 399801.

Online Service Code: 107107FR – 03/20