Short Sale vs Foreclosure in San Luis Obispo County and North Santa Barbara County Jan-November, 15th 2014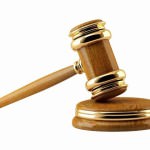 San Luis Obispo County single family homes sold
REO sold:  87
     Short Sale: 84
Santa Barbara County (North only) single-family homes sold
REO: 91
     Short Sale: 106
I wanted to compare the number of short sale and Reo Properties that have sold in both San Luis Obispo County and North Santa Barbara County for most of 2014.  Looking at the numbers shows me our local markets still have way too many homes going into Foreclosure.   If you know anyone who is in need of a Short Sale, has a notice of default filed or a notice of trustee sale; please have them contact me asap to help them avoid foreclosure. It takes time to initiate a short sale and some lenders require an offer in order to postpone the short sale. If you do a Co-op short sale with specific lenders they give you the list price and you may not qualify for relocation assistance so it's important you work with a real estate professional who has completed short sale recently.  If the lender rejects a short sale they can foreclose. Doing a short sale has benefits over a Foreclosure, the fact is I have seen former homeowners become homeowners again!  Yup!  If you had a foreclosure you need to speak with a lender to see when you can qualify for another loan to buy back into the market and avoid paying rent.
If you want to sit down and have a free consolation please reach out.  Please note that a lot of scams are going on with reference to short sales.  My recommendation is simply to find a local professional you can speak with or contact your lender for a list of approved counselors.
foreclosure vs- short sale chart   Please click this link to see the attached PDF.
By: James Outland Jr.