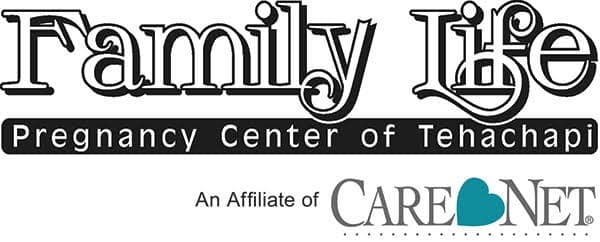 Don't Miss Out – Volunteer Training Coming Soon!
The next opportunity to sign up for Volunteer Training is going on now. The dates are June 10, 14, 17 & 21, from 10-3. If you have wanted to learn more about the work at Family Life Pregnancy Center and have an interest to volunteer, this class is for you. Contact Rhonda at 823-8255 or by email [email protected]
Upcoming Childbirth Class
Expecting a new baby is exciting and overwhelming.  Join our instructor, Rachel Donckels as she prepares you for what to expect, answers your questions and gives you some great tools to assist you for labor and delivery.  The next class is June 17 to July 15.  From 6:45-8:15 at 112 South Curry Street.  If you are 27 weeks along, call the Center, 823-8255 to get more information for this class. 
SAVE THE DATE
Our fall fundraiser, Evening For Life will be held on September 14th.  This event was previously held at the Dorner Vineyard, and this year will be at Tangleweed Farm.  We are excited and planning is beginning.  We are looking for unique auction items and sponsors for the event. If you would like to partner with us and sponsor or have an item to donate, call 823-8255, Sarah will be happy to speak with you or email Melissa at [email protected]
Be not weary, My child.  Rest in Me and I will give you the strength you need to press on.  For I will give you the strength you need for every day that I have given you.  I am with you in all of your suffiency, My child.  You will not become weary if you lean hard upon Me.  I will be your life-source and I will not let go of you. I have you in the palm of My hand. None can touch you unless I allow it for your growth, to draw you closer to Me.  I will uphold you with My righteous right hand.  Child, know that I love you.
Rest In the Arms of the Lord
Where has this year gone? We are five months in and it doesn't seem possible.  There are still 24 hours in a day and the length of a month is the same, but time seems to be speeding by.  I don't know about you but there are times when it seems impossible to slow down. Oh, that we could each slow down and simply sit and breath and close our eyes for a few moments.  But, no! We might miss something or someone or that all important text or post.  Really – think about it, for those of you old enough to remember a time before cell phones, how could we have possibly survived?  We have so many conveniences, but life seems so very complicated.
Our Father in heaven beckons us to be still and sit with Him.  Think about that for a moment.  When was the last time you did? I know I haven't in a while.  When I do, life seems to make more sense, slows down and I can breathe.  
This is what we can do for those who walk through the door of the Center.  They have found their place to be still, to breath and be heard; if only for a few moments.  Those we serve and care for are here by the Lord's hand and the safety of the Center offers the opportunity for the Holy Spirit to be present in their lives. What beautiful moments take place at the Family Life Pregnancy Center!
Copyright © 2019 Family Life Pregnancy Center, All rights reserved.
Our mailing address is:
Family Life Pregnancy Center
112 South Curry Street
Tehachapi, Ca 93561
Spring and ProLife Education is Busting Out All Over
'See! The winter is past; the rains are over and gone. Flowers appear on the earth; the season of singing has come, the cooing of doves is heard in our land.' Song of Songs 2:11-12

Look around and be bathed in the beauty of the Lord's paint brush. The hills are alive with color and the sun is streaming down. In a short while we will be moaning about the heat and lack of rain, but for now enjoy!
Last month we celebrated and enjoyed a beautiful time at our banquet. Many old friends and many new ones gathered to share in the joy of life and the work God is doing on this mountain top.

Later this month, we will join with Christians around the world to celebrate our Risen Lord. Easter is a time for family, eggs, bunnies and fun. In the midst of all the fun we share in the joy of knowing we serve a Lord who gave it all for us and is alive. Happy Easter!!!
While we are anticipating all Easter brings, Prolife education is busting out at local movie theaters across the country. The movie 'Unplanned' hit theaters last week. This film brings light to the reality of Planned Parenthood as told through the true story of Abby Johnson. Abby served as the youngest director of a Planned Parenthood clinic for years. After witnessing an ultrasound during an abortion she walked out and never returned. Abby now serves the Prolife community at Centers and speaking across the country about Life. God brought her out of the darkness and into the light. Easter is a very appropriate time to see the power of our Risen Lord in her life. Please see this film, but a note of caution; some scenes are graphic and may not be appropriate for all audiences.

Also, beginning on May 25 a nationwide prolife program will begin, The Baby Chris Project. This will be a nine month project to provide education and information regarding the conception and development of Baby Chris from May 25 until the due date of December 25. Please be on the lookout for more information in the newsletter and on our Facebook page (like and follow us). Also, May 25 is known as
the 'Day of the Unborn Child'.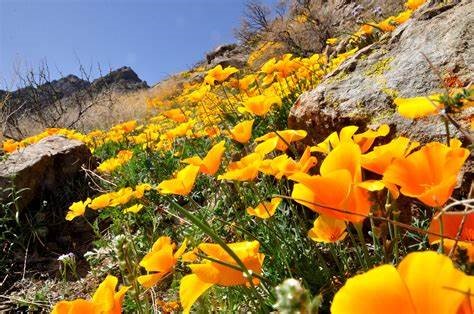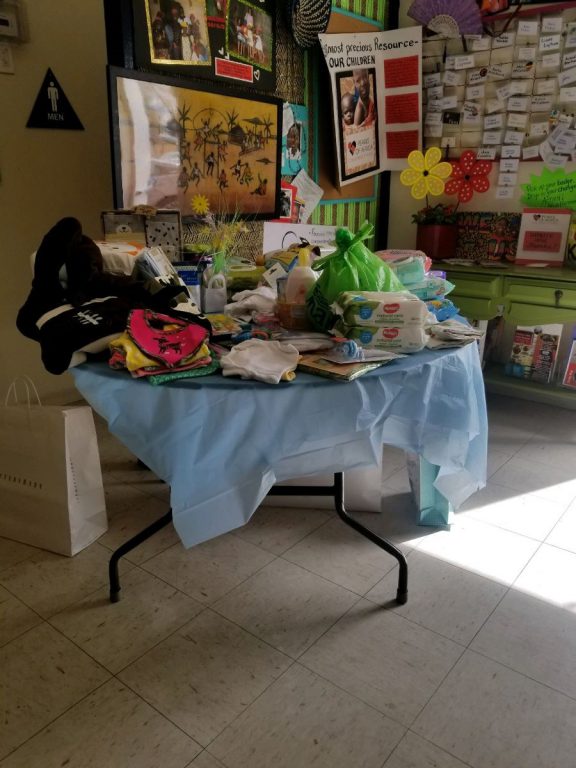 SHOUTS OF THANKSGIVING
Tehachapi Hospital Guild blessed the Center with a beautiful Baby Shower last month. They welcomed
board member, Caroline Wasielewski to shar with them about the work of the Center and receive the
donation. We thank them and are so appreciative of the support and items for our baby boutique.
A BIG shout out to Tompkins Elementary School for their incredible donation of baby blankets. The
babies in our community and of our clients will be cuddly and warm. This project was a great way for
the students to give back to the community. Thank you so much!!!!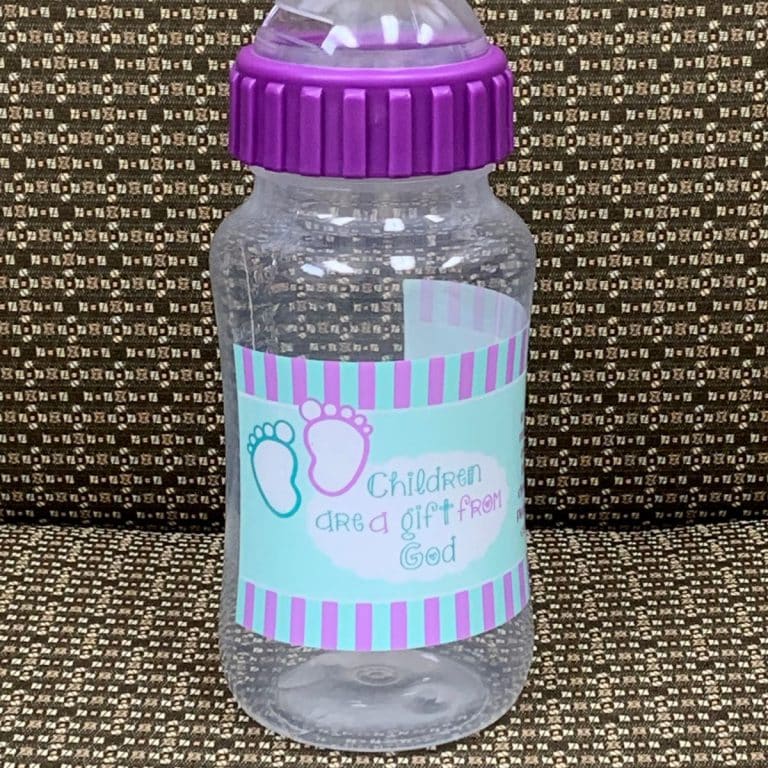 Be on the look out for our NEW baby bottles. Mother's day is May 12 th and bottles will be at your
church. If you don't receive one or want to have them at your office, call the Center. And don't forget
to return your bottle on Father's day, June 16 th or drop it by the Center.
Needs – Baby Boutique
We are in need of Size 5 diapers and Boys pajamas 6 months to 24 months.
SAVE THE DATE
Mark your calendar for our fall event. This year it will be held on
September 14th at Tangleweed. More information to come.
Copyright © 2019 Family Life Pregnancy Center, All rights reserved.
Our mailing address is:
Family Life Pregnancy Center
112 South Curry Street
Tehachapi, Ca 93561